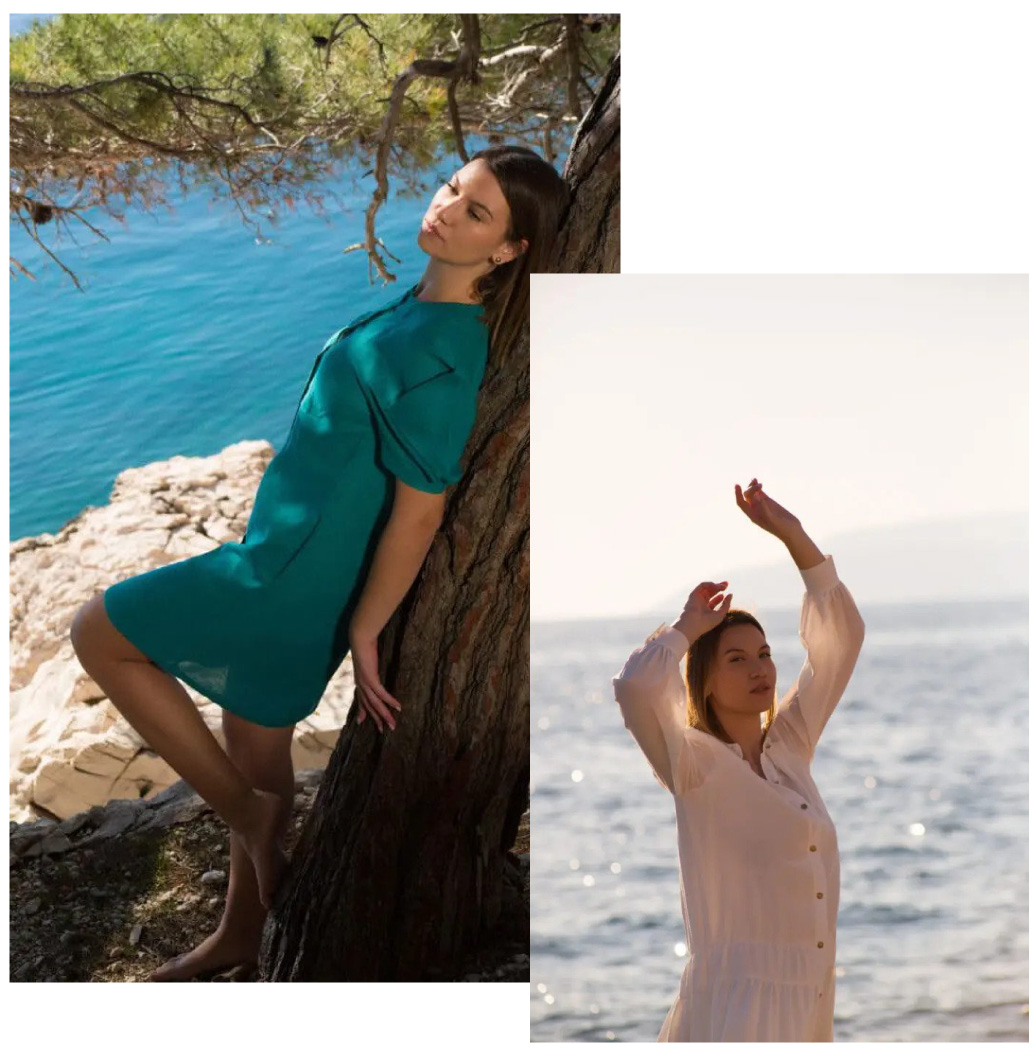 Eloo is a Croatian fashion brand created out of a great love and passion for fashion, whose creative leadership is backed by fashion designer Ivana Ravlić.
Every woman deserves to feel beautiful every day, so our goal is to make every woman in our clothes feel feminine and confident no matter what occasion the clothes are intended for. We create models that follow the spirit and rhythm of the modern woman, her sensibility and her needs.
Eloo is an elegant timeless outfit worn for more than one season.
All of our garments are carefully crafted from carefully selected finest fabrics, giving preference to natural and recycled fabrics.
All our collections are made in small batches, also available to order, in order to approach the client individually.
Behind our brand stands one beautiful story, in which women create for women, with a lot of love and dedication through each of our models.
Eloo reflects quality, superior design, environmental sustainability, respect for fundamental human rights, domestic production and transparency.
eloo Newsletter
Keep up with New Collections and promotions!